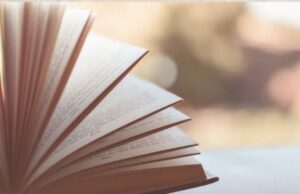 You have an idea for a story, but what do you do with it? Do you leave it in the back of your mind or in a journal? Do you sit down and make the first attempt at writing a book?
If it is the latter, then you may be wondering what you need to do to publish a book. Now, you could attempt to go through a publishing company, but there are a lot of steps and it is not always guaranteed that you will get a deal. The next idea is independently publishing.
There are a ton of ways you can publish your own book. I usually do it through Kindle Direct Publishing. First, let's start with the steps of writing and getting a book ready to publish.
Write a First Draft
You cannot publish a book if there is no book. First step to becoming an independent author is to write your first draft.
Do not worry about editing it right away. It is important to get all of your ideas down into the layout you want and to start writing your story.
I like having a title page and my chapters set up as I write my first draft. Do not worry about your copyright, about author, or acknowledgements page yet. This is the time when you develop your plot, characters, beginning, middle and end.
A key tip for this step is to not give up.
Edit
Now that you have done your first draft, it is important that you be the first one to edit the book. This will give you an opportunity to fix your grammar, spelling, plot holes or anything else that you want to change or may have forgotten to add.
You can do edit once, twice, or as many times as you think necessary. I recommend going through it page by page to edit completely looking for any errors or plot holes. Then you should read it again as a story, not looking for the minuscule errors.
If you read your book as a story you will be able to discover what other readers might feel about it and you may find some major errors that you missed before.
Ask Some